TRANSACTIONAL DATA for the Digital Economy
Accurate consumer insights for emerging markets based on E-RECEIPT DATA.
REAL PURCHASE DATA Access anonymized, SKU-level high definition data or aggregated datasets on a weekly basis.
CONSUMER PANEL We develop and own the data source. We take personal privacy seriously and are GDPR and CCPA compliant.
RARE AND TIMELY COVERAGE Largest alternative data provider for emerging markets including South-east Asia, Middle East, Latin America, India and more.
Financial Institutions
Corporates
Researchers
Media
#MarketShare
Food delivery market share change in Asia
Measurable AI continues to monitor the market share change across different markets in the heated food delivery industry. Check the latest landscape in Asia Pacific across Hong Kong, Taiwan, Singapore and Malaysia in 2021 (based on monthly total sales in USD).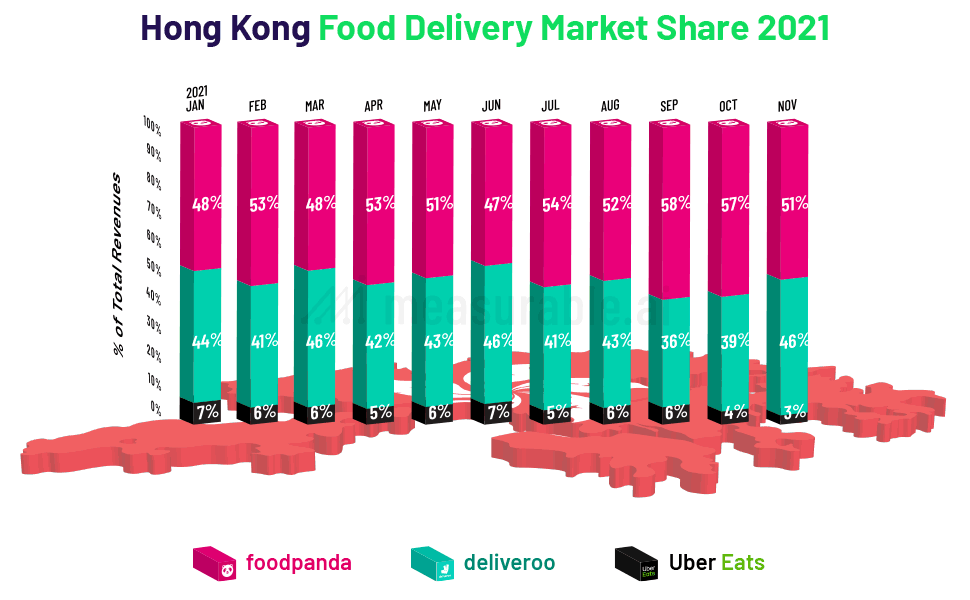 #FoodDelivery
DoorDash: Beat consensus with weekly fresh data
Measurable AI's aggregated order volume is highly correlated with Doordash(NYSE:DASH)'s reported total orders by quarterly throughout the past few years (2019 -2021).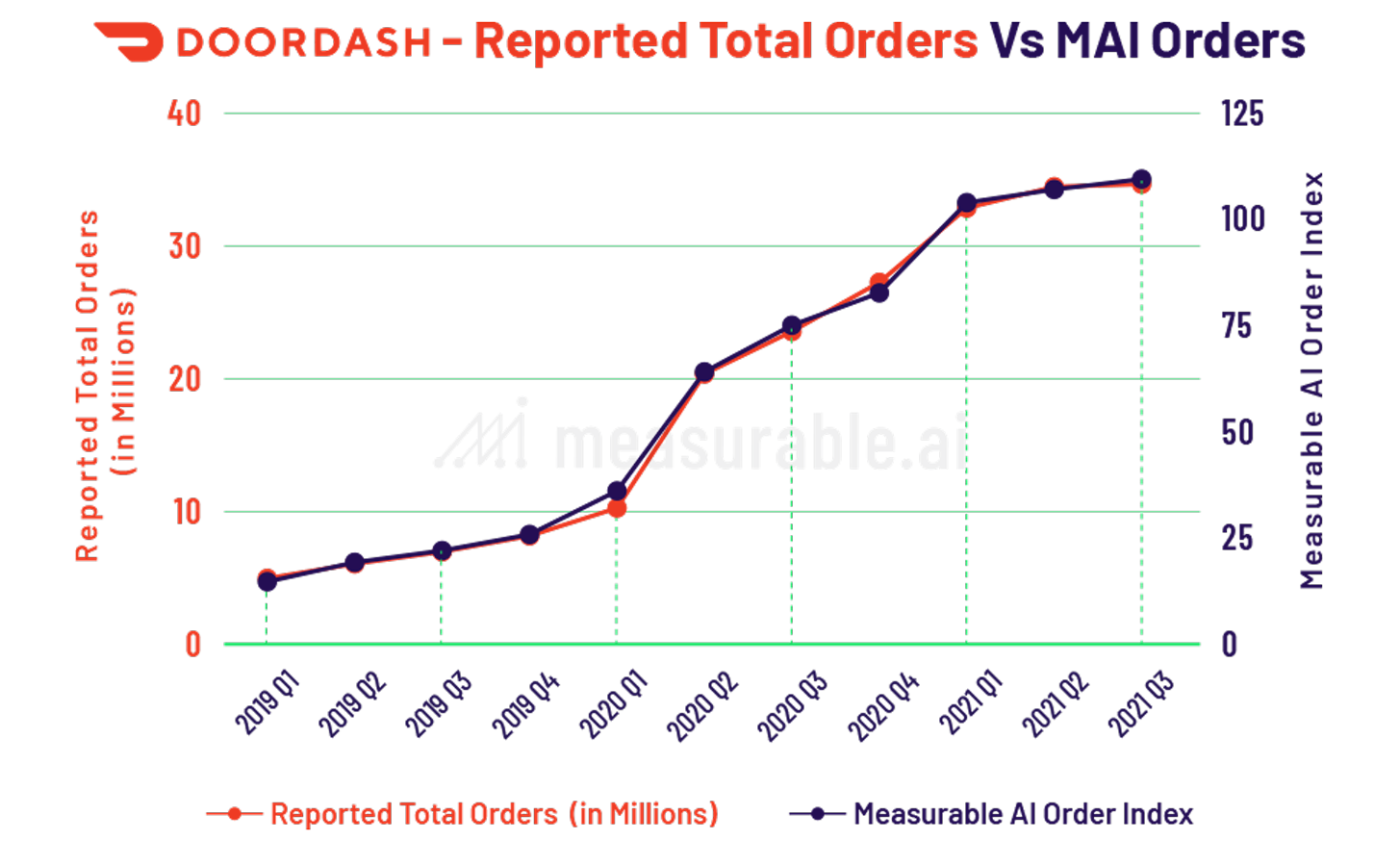 #India
Zomato: Keep up with the new stars
With the full granularity of e-receipts data, Measurable AI helps clients monitor a variety of metrics from revenues to specific GMV or customer-level behaviour. Our quarterly aggregated order volume for Zomato(NSE: ZOMATO) continues to show a high correlation with Zomato's reported GOV(Gross Order Value). *Zomato's financial year 2021 starts July 2020 and ends April 2021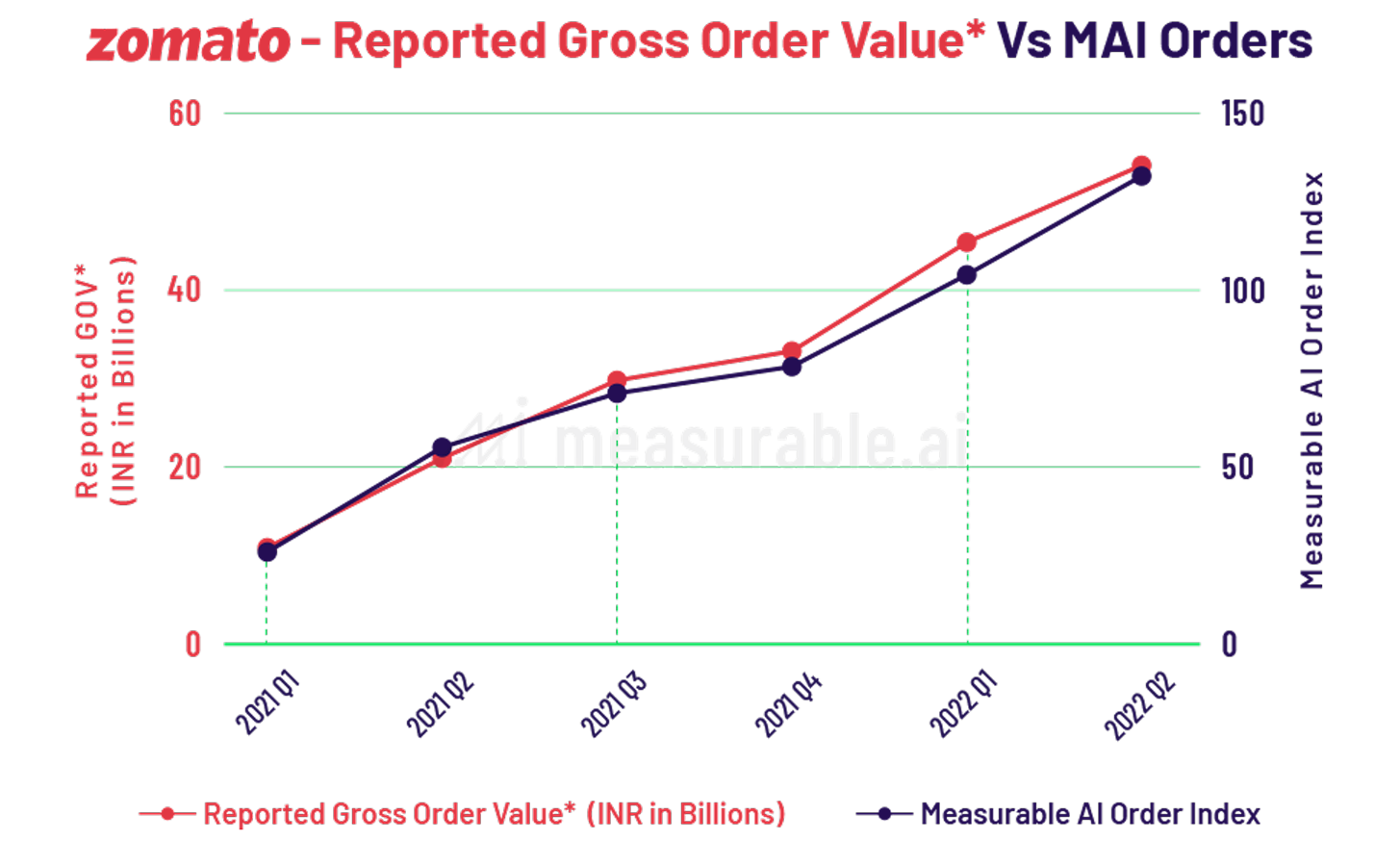 ACCESS the latest data insights